Steps to take if you're struggling to pay your rates
Work out what you can afford to pay
If you're struggling to pay back money you owe, the first thing to do is to work out what you can actually afford to pay by doing a simple budget. How to work out what you can afford to pay.
If you can afford to pay something
Start paying the amount you can afford and get in touch with your creditor straight away to put a repayment agreement in place.
If you can't afford to pay anything
Call us on 1800 007 007 straight away for advice.
Contact your council and ask for a repayment arrangement
Contact your council and explain you're in financial hardship and ask for a repayment plan you can afford.
Ask about their hardship policy and options. You can find this on your council's website or ring and ask them to mail a copy to you
Ask the council to not take legal action while they consider your request for hardship
Only commit to a realistic payment (see Step 1 on figuring out how much you can afford)
Keep in contact with your council until an agreed repayment arrangement is made
Stick to the payments once you've agreed to a repayment plan
Ask to defer or waive your rate debt
Some councils may allow you to defer your rate payments or may even waive the rates. Your council should have information about whether this is an option. (See 'Know Your Rights' below.)
As an alternative, your council may ask to put a caveat on your property. A caveat is a listing on the title to your property indicating that the council has an interest in your land. You would not be able to sell your property without negotiating the removal of the caveat (by paying the council). Don't agree to this without getting legal advice.
Speak to one of our financial counsellors
If your problem still hasn't been solved, or you're feeling overwhelmed, call us on 1800 007 007 to speak with one of our financial counsellors.
KNOW YOUR RIGHTS
PAYING YOUR RATES
You have rights when it comes to your council rates.
Waiving your rates
A council is not obliged to waive your rates (even if you make a waiver application).
However, the council should still:
give genuine consideration to your application and any reasonable alternatives that will help you to overcome your financial hardship
give reasons if it rejects your application, and ensure those reasons reflect legitimate considerations referable to your circumstances
If you're not happy with the reasons given, call us on 1800 007 007 and speak to one of our financial counsellors.
Not paying your rates
If you don't pay your rates, the council can take legal action to recover them.
The council has two ways it can take legal action:
Start proceedings in the local or magistrates court for the amount of the outstanding rates; or
Sell your property
Councils are more likely to start legal proceedings. If the council gets judgment, it can enforce that judgment through the court.
To avoid legal action, it's important to make a repayment arrangement with your council as soon as possible. If the council threatens legal action or commences legal action get legal advice.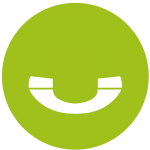 You might feel overwhelmed, but you have options and there are steps you can take yourself. But if you feel you need a bit more guidance or need help quickly, simply call us.