This page is about steps you can take to look after yourself and your family financially during the COVID-19 pandemic
Information on this page:
Please click the links below to visit each section
Five changes you need to know about
The NSW Government has introduced a 60-day freeze on evictions of residential tenants financially impacted by the recent COVID-19 lockdowns who cannot meet their rent payments. The 'July 2021 moratorium' commenced on the 14th July 2021 and will end on the 11th September 2021.
Most State and Territory Governments made changes to the rental laws at the beginning of the pandemic to protect people financially impacted by lockdowns. These changes included limiting evictions and bans on rent increases.
These initial measures have ended in all jurisdictions except for South Australia which has extended their protections to 1 September 2021.
Some State and Territory Governments have put in place transitional period rules that provide limited protections against eviction for tenants with COVID-induced arrears. Under these transitional protections, COVID impacted tenants with COVID-induced arrears have an opportunity to negotiate a formal repayment plan with their landlord to repay the arrears accrued during the moratorium period.
Rent relief payments (one-off payments to assist with rent) may also be available in some States to assist with COVID-induced arrears.
What do the changes mean?
It means that if you have COVID-induced rental arrears then you will need to put a formal repayment plan in place with your landlord in order to avoid being evicted.
If you live in NSW and are an eligible COVID-impacted residential tenant under the July 2021 moratorium, then you will be protected from eviction if you have contacted your landlord or agent and given them notice that you are an impacted tenant, provided evidence that the household's take home weekly income has reduced by 25% or more, and you continue to pay at least 25% of the weekly rent.
In NSW, the six-month Transition Period provisions for COVID-induced arrears will also continue and are in addition to the new July 2021 eviction moratorium.
More information about the NSW residential tenancy support package is here.
If an agreement can't be made you can contact your nearest Tenancy Advice and Advocacy Service for free information and advice.  To find your nearest Tenants Advice and Advocacy Service in NSW, visit www.tenants.org.au or call the Tenants' Advice Line on 1800 251 101.
There are four main steps
Do you have accrued arrears because of the pandemic?
If you have been financially impacted by the pandemic, and you have COVID-19 induced arrears then you need to take action.
You need to make a formal repayment plan with you landlord to deal with your arrears.
If there are special rules in your State or Territory then you will generally be able to repay your arrears to avoid being evicted. These rules are only in place for a set time however (called the transition period).
Contact the landlord or the agent and let them know that you want to negotiate a repayment plan. You need to be formal and make sure all your contacts and negotiations are in writing so you have a record of what happened.
Prepare a financial statement to support your repayment plan. See "How to work out what you can afford to pay" below.
If you can afford to pay something
Even if you are still negotiating with your landlord or agent, start paying the additional amount you can afford in addition to your regular rent payment and let your landlord or agent know.
If you can't afford to pay anything
Call us on 1800 007 007 straight away for advice.
Depending on what State or Territory you live in you may be eligible for other assistance such as Rent Relief grants and Utility Relief schemes. Check your State or Territory Government websites below for specific details and further announcements.
If you are not affected by the pandemic but need information on rent, check out our general information on rent.
Check out the protections for your State or Territory online
The table below shows what protections each State and Territory has (or has not) put in place:
Restrictions that limit evictions (Moratorium Period);
Restrictions that limit rent increases;
Rules to limit eviction of tenants with COVID-induced arrears (over a transition period)
There may be additional protections and assistance so do check out the links below for more information.
Contact your local free tenancy service (when needed)
Get advice about what to do in your circumstances. Your local tenancy service will know exactly what is happening in your area and give you tips on how to negotiate with your landlord and what to do if you cannot agree. Do not hesitate to keep calling your tenancy service for help when needed.
  Tenancy advice
New South Wales –       Tenants' Union of NSW
Northern Territory –    Tenants' Advice Service, Darwin Community Legal Service
Queensland –                   Tenants Queensland
South Australia –            RentRight SA
Tasmania –                          Tenants' Union of Tasmania
Victoria –                             Tenants Victoria
Western Australia –      Tenancy WA
Speak to one of our financial counsellors
If your problem still hasn't been solved, or you're feeling overwhelmed, call us on 1800 007 007 to speak with one of our financial counsellors.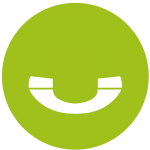 You might feel overwhelmed, but you have options and there are steps you can take yourself. But if you feel you need a bit more guidance or need help quickly, simply call us.