This page is about steps you can take to look after yourself and your family financially during the COVID-19 pandemic
Information on this page:
Please click the links below to visit each section
Five changes you need to know about
Most State and Territory Governments have made changes to the rental laws to protect people financially impacted by the pandemic. However, some jurisdictions have ended these measures and others will end them soon (details below).
The changes have included limits on evictions and rental increases for people struggling to pay rent on their home
Tenants and landlords are encouraged (and assistance may also be provided) to negotiate a temporary reduction in rent.
Early termination of leases may also be available
Rent relief payments (one-off payments to assist with rent) may also be available in some States
What do the changes mean?
It means that if you are struggling to pay your rent, help is available.
There are four main steps
Are you in financial difficulty because of the pandemic?
If you are still employed and have not been financially affected by the pandemic, keep paying your rent.
If you have been financially impacted by the pandemic, then you do need to take action.
The moratorium on evictions protects 'impacted tenants' from eviction, but this does not mean you can just stop paying rent, or just pay less rent. Keep paying as much as you can afford to avoid letting rent arrears (rent owed) to pile up as this will leave you in a worse position.
Where possible, negotiate a temporary rent reduction with your landlord. Make sure that you keep a written record of all contact and negotiations with the agent or landlord.  When you reach an agreement ask that it be put in writing or confirm it in writing yourself.  This is important should there be a dispute in future.
Rent Relief grants are available in some states. Check your State or Territory Government websites below for specific details and further announcements.
If you are not affected by the pandemic but need information on rent, check out our general information on rent.
Check out the changes for your State or Territory online
The table below shows how each State and Territory is (or is not):
Putting in place restrictions that limit evictions;
Stopping rent increases occurring for a period of time.
To check on additional protections and assistance do check out the links for more information.
Contact your local free tenancy service (when needed)
Get advice about what to do in your circumstances. Your local tenancy service will know exactly what is happening in your area and give you tips on how to negotiate with your landlord and what to do if you cannot agree. Do not hesitate to keep calling your tenancy service for help when needed.
  Tenancy advice
New South Wales –       Tenants' Union of NSW
Northern Territory –    Tenants' Advice Service, Darwin Community Legal Service
Queensland –                   Tenants Queensland
South Australia –            Tenants' Information and Advisory Service
Tasmania –                          Tenants' Union of Tasmania
Victoria –                             Tenants Victoria
Western Australia –      Tenancy WA
Speak to one of our financial counsellors
If your problem still hasn't been solved, or you're feeling overwhelmed, call us on 1800 007 007 to speak with one of our financial counsellors.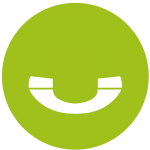 You might feel overwhelmed, but you have options and there are steps you can take yourself. But if you feel you need a bit more guidance or need help quickly, simply call us.