Steps to take if you're struggling to pay your body corporate fees
Work out what you can afford to pay
If you're struggling to pay back money you owe, the first thing to do is to work out what you can actually afford to pay by doing a simple budget. How to work out what you can afford to pay.
If you can afford to pay something
Start paying the amount you can afford and get in touch with your creditor straight away to put a repayment agreement in place.
If you can't afford to pay anything
Call us on 1800 007 007 straight away for advice.
Contact the body corporate
Contact the body corporate and tell them you're having temporary difficulty making the payments. Ask for a payment arrangement that you can afford (based on step 1). At the same time, agree when you'll be able to return to paying the set fees, and how you will pay any missed payments (plus interest).
If the body corporate agrees to an arrangement:
make sure they confirm it in writing
keep a copy of the agreement
stick to making the payments
If the body corporate won't agree to an arrangement:
keep paying what you can afford and keep trying to catch up
keep the body corporate informed about how you plan to get back on track
contact the consumer affairs or fair trading body in your state or territory, which may be able to help you conciliate an agreed arrangement with your body corporate; or continue to step 3
Speak to one of our financial counsellors
We may be able to help you work out a budget and negotiate with the body corporate. If your situation isn't temporary, and you won't be able to afford the body corporate fees for the foreseeable future, we can also help you work through other options (for example, selling your apartment).
Can I lose my home?
Can I lose my home if I get behind with body corporate fees?
The body corporate can't take possession of your home just because you're behind with your fees.
However, the body corporate can take you to court to recover the fees you haven't paid. If the body corporate gets judgment against you they may be able to:
access your bank account or salary
take your personal property
ask for information about your financial situation
make you bankrupt (if the debt is over $5000). If you're made bankrupt, you may lose your home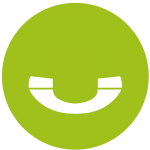 You might feel overwhelmed, but you have options and there are steps you can take yourself. But if you feel you need a bit more guidance or need help quickly, simply call us.