This page is about steps you can take to look after yourself and your family financially during the COVID-19 pandemic
Information on this page:
Please click the links below to visit each section
To limit the spread of COVID-19, some individuals and families may have been obligated to spend a period of time, usually two weeks, in quarantine at a hotel (or other facility) after returning home from overseas or interstate. As a result, many people have been left with large bills for their stay in quarantine and could struggle to pay this debt. This guide will help you understand these debts, and what options are available if you cannot afford to pay.
Four things you need to know
The charges for mandatory quarantine are, in most cases, the responsibility of the individual in quarantine, with an adult being responsible for the costs of children
Mandatory hotel quarantine bills are a debt to a State or Territory Government, not a private debt held by the hotel where you were in quarantine
If you cannot afford to pay the fees, you can request a repayment plan, or to have the bill waived
Each State and Territory have different quarantine charges and different policies for repayment plans and debt waivers, so it is important to check the policy of your relevant State or Territory Government.
Steps to take if you're struggling to pay quarantine fees
Work out what you can afford to pay
If you know you will struggle to pay the quarantine debt, the first thing to do is to work out what you can actually afford to pay by doing a simple budget. How to work out what you can afford to pay.
You may be able to afford something or may not be able to afford anything.
Contact the relevant Government department
Tell the relevant State Government department (see contact details below) that you are in financial hardship and cannot afford to pay the quarantine bill. Explain why you cannot pay.
You may need to provide evidence of your hardship including bank statements, income statements and other financial information.
See negotiate payment terms for more guidance on how to do this.
  Our Tips
Do provide evidence of your financial situation to demonstrate your financial hardship
Don't get a loan to pay the bill – persist with making a repayment arrangement
Do check if you qualify for other Government assistance – see Centrelink Payment Finder
Get advice if you are a non-resident as different rules may apply
Do start paying the bill if you can afford payments
My request was rejected, what do I do now?
If your request for a repayment arrangement or waiver is rejected, you will be advised by the relevant State or Territory body what options are available to you.
Speak to one of our financial counsellors
If your problem still hasn't been solved, or you're feeling overwhelmed, call us on 1800 007 007 to speak with one of our financial counsellors.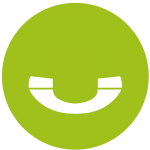 You might feel overwhelmed, but you have options and there are steps you can take yourself. But if you feel you need a bit more guidance or need help quickly, simply call us.