This page is about steps you can take to look after yourself and your family financially during the COVID-19 pandemic.
It contains information about:
Emergency financial support
Government assistance 
Maintaining payments on your rent or mortgage
Utilities and Rates
Payment priorities
Making repayment arrangements
Bankruptcy changes
Accessing superannuation early
This overview provides a step by step approach to the COVID-19 changes.
Note: At the bottom of each section below there will be a link to more detailed information about the above topics.
If you are in financial difficulty, free support is available at the National Debt Helpline: 1800 007 007. You can speak to a financial counsellor to get advice.
Public health and you
Personal and community safety is the highest priority. Please follow public health guidelines in Australia and keep up to date with changes. If you are unwell, stay home and speak to your GP. Try to manage your stress and anxiety by:
Keeping in contact socially by phone/text/email/chat/video
Exercising regularly and doing activities you enjoy (with safe spatial distancing)
Seeking support if you are distressed, from Beyond Blue 1300 22 4636, Lifeline 13 11 14, or your GP
If you are experiencing family violence, call 1800RESPECT (1800 737 732; www.1800respect.org.au)  to speak to an experienced counsellor.
Beware of scams:

People may try to take advantage of the current pandemic crisis. If you are unsure about anything someone is trying to sell you, or you feel pressured to make a financial decision, don't sign anything.  Check Scamwatch and/or call us.
Emergency financial assistance
If you have no income and/or cannot afford basic necessities, there is help available. You can find your closest service on the Ask Izzy website. You can aslo call us at the National Debt Helpline on 1800 007 007 and we can give you the details.
For further information, see COVID-19 changes: Emergency Financial Support
Government assistance
It is recommended that you check if you are eligible for government assistance. It is there to help people financially affected by the COVID-19 pandemic.
Centrelink
Centrelink payment finder
 Check if you can get a Centrelink payment at the Centrelink Payment and Service Finder.
Eligibility changes
A number of eligibility requirements for Centrelink have been changed until 27 September 2020. This means you may now be eligible for a Centrelink payment when you were not eligible in the past. The big changes are:
No assets test
No waiting period for most people
The partner income test for JobSeeker (how much your partner can earn before it affects eligibility) will be $3068.80 per fortnight (or $79,762.80 per annum)
Coronavirus supplement
The Government has increased financial support for a range of people receiving income support as a response to the Covid-19 pandemic. A coronavirus supplement (additional payment) of $550 per fortnight will be made in addition to the usual payment from 27 April 2020 for people on eligible benefits (for example, JobSeeker).
Two economic support payments
There will be two economic support payments of $750 to eligible social security recipients. The first payment was made on 31 March 2020.  People receiving the coronavirus supplement are not eligible for the second payment. The eligibility requirements vary. Check here for details.
JobKeeper
If you have been stood down, let go or were still employed as at 1 March 2020, you may be eligible for JobKeeper, which pays $1500 per fortnight. This is more than payments available from Centrelink. Your employer will need to be eligible and be financially impacted by the pandemic.
Your employer will contact you if they have applied and you are eligible.
For further information, see COVID-19 changes: Government Assistance
Rent or mortgage (keeping your shelter)
Rent
Most state and territory governments have taken action to limit the ability of landlords to evict tenants who have been financially affected by the COVID-19 pandemic. For detailed information, see Rent.
Rent remains a high priority payment. Where possible, negotiate a rent reduction. Rent relief schemes are available in many states and territories. Check the scheme's eligibility requirements and access it if possible. If you are struggling and need support check here for steps to take or speak to one of our financial counsellors on 1800 007 007.
For further information, see COVID-19 changes: Rent.
Home Mortgage
A number of banks have announced assistance for people with home loans, including deferring mortgage repayments, sometimes for up to six months. The interest and fees on your loan, however, will keep being added to the amount of the loan, which means your loan will get bigger and it will take you longer to pay it off.
If you can afford to pay (even a small amount), it is a good idea to do that. It also maintains a habit of repayment.
It is also likely that most home loan providers will not proceed to sell people's homes if they have defaulted on repayments during the current pandemic.
If your lender is threatening legal action call one of our financial counsellors immediately on 1800 007 007 for advice.
For further information, see COVID-19 changes: Home loans
Utilities and Rates
The National Cabinet (the Commonwealth, State and Territory Governments) have announced the following principles to apply to utility companies and council rates:
Offering flexible payment options to all households in financial distress
Not disconnecting or restricting supply to those in financial stress
Deferring debt recovery proceedings and credit default listings
Waiving late fees and interest charges on debt
Minimising planned outages for critical works and for households and businesses to be given as much notice as possible planned outage
For further information, see COVID-19 changes: Utilities
Payment priorities
Prioritise payments for needs, which include shelter, food and utilities.
You will need to prioritise some payments and debts over others. For a step by step guide see Prioritise your debts.
Your priority debts or payments are:
food/water
rent or mortgage payments (so you have somewhere to live)
council rates or body corporate fees
loan payments for a car that is essential for getting to work, transporting children, getting essential goods or attending medical appointments
utilities – gas; electricity; water
You may have some difficult financial decisions to make if your income falls. If at all possible, avoid letting your largest debts get bigger as when the pandemic is over you might struggle to recover.
For further information, see Prioritise your debts
Making repayment arrangements
Do contact your creditors' hardship departments if you are going to struggle to make repayments. A range of information is available on this website setting out the steps to make a repayment arrangement.
Do tell your creditor that you have been affected by the pandemic and explain how.
Do keep making repayments you can afford. If you are prioritising other payments like food or shelter explain this.
Do ask for interest and fees to be removed or reduced (particularly if you are in very difficult situation)
For further information, see COVID-19 changes: Making repayment arrangements
Bankruptcy
There have been changes made to the bankruptcy laws to protect people from being forced into bankruptcy until 25 September 2020.
The changes are:
You cannot be forced into bankruptcy if the debt owed is under $20,000 (it was $5000 pre-pandemic)
If you receive a bankruptcy notice (for a debt of more than $20,000) then the time you have to respond has been extended from 21 days to six months.
For further information, see COVID-19 changes: Bankruptcy
Early access to your superannuation
The government announced on 22 March 2020 that it would allow early access to your superannuation for an amount up to $10,000 before 1 July 2020 and a further amount up to $10,000 after 1 July 2020. You will have three months from 1 July to apply for this second payment.
TIP – Your superannuation is your retirement savings. Carefully consider whether you need the early access now.
No tax is payable on the withdrawals and the money withdrawn will not impact Centrelink or Veteran's Affairs payments.
The eligibility criteria are:
you are an Australian citizen or permanent resident;
you are unemployed; or
you are eligible to receive a job seeker payment, youth allowance for jobseekers, parenting payment (which includes the single and partnered payments), special benefit or farm household allowance; or
on or after 1 January 2020: you were made redundant; or your working hours were reduced by 20 per cent or more; or if you are a sole trader — your business was suspended or there was a reduction in your turnover of 20% or more.
temporary residents can apply for their superannuation under different criteria
You can apply to the ATO through MyGov from mid-April 2020. You will need evidence that you meet the eligibility criteria.
For further information, see COVID-19 changes: Early access to super
Speak to one of our financial counsellors
If your problem still hasn't been solved, or you're feeling overwhelmed, call us on 1800 007 007 to speak with one of our financial counsellors.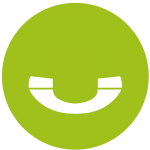 You might feel overwhelmed, but you have options and there are steps you can take yourself. But if you feel you need a bit more guidance or need help quickly, simply call us.