This page is about steps you can take to look after yourself and your family financially during the COVID-19 pandemic.
Information on this page:
Please click the links below to visit each section
At the bottom of each section below there will be a link to more detailed information about the above topics.
If you are in financial difficulty, free support is available at the National Debt Helpline: 1800 007 007. You can speak to a financial counsellor and get advice.
Public health and you
Personal and community safety is the highest priority. Please follow public health guidelines in Australia and keep up to date with changes. If you are unwell, stay home and speak to your GP. Try to manage your stress and anxiety by:
Keeping in contact socially by phone/text/email/chat/video
Exercising regularly and doing activities you enjoy (with safe spatial distancing)
Seeking support if you are distressed, from Beyond Blue 1300 22 4636, Lifeline 13 11 14, or your GP
If you are experiencing family violence, call 1800RESPECT (1800 737 732; www.1800respect.org.au)  to speak to an experienced counsellor.
Beware of scams:
People may try to take advantage of the current pandemic crisis. If you are unsure about anything someone is trying to sell you, or you feel pressured to make a financial decision, don't sign or agree to anything.  Check Scamwatch and/or call us.
Emergency financial assistance
Emergency financial assistance includes help with food and bills, Commonwealth Government disaster and emergency payments, the No Interest Loan Scheme (NILS), Household Relief Loans Without Interest and NILS for women affected by family and domestic violence. If you are a temporary resident, who does not qualify for the main government support measures, there may be other financial assistance measures available to you.
If you are struggling financially because of the COVID-19 pandemic, it is a good idea for you to check what financial assistance is available to help you.
For further information, see COVID-19 changes: Emergency Financial Assistance.
Government assistance
If you have lost income due to a COVID-19 lockdown, hotspot declaration or period of restricted movement, check if you are eligible to receive an income support payment or other payment from the Commonwealth Government and/or your State or Territory government.
For further information, see COVID-19 changes: Government Assistance
Rent or mortgage (keeping your shelter)
Rent

Rent remains a high priority payment, so if you are struggling financially because of the COVID-19 pandemic, check what special protections are in place in your State or Territory to limit evictions and rent increases, what your rights are if you have COVID-induced arrears, and what rent relief payments may be available to you.
For further information, see COVID-19 changes: Rent.
Home Mortgage

Australia's banks have announced a support package available to small businesses and home loan customers affected by continuing COVID-19 lockdowns or those recovering from recent lockdowns.
The support is only available on application (so it's best to call your bank to discuss your situation and access the support you need).
For further information, see COVID-19 changes: Home loans
If your lender is threatening legal action or is not being reasonable with your request for hardship assistance call one of our financial counsellors immediately on 1800 007 007 for advice.
Utilities, telcos and rates
There are special protections and assistance measures in place for people who may be having trouble paying their energy, water, phone, internet and rates bills.
If you are having difficulty paying your bill or Council rates, you should contact your provider or local Council to access their hardship assistance programs. You may also be eligible for  a utility grant scheme.
For further information, see COVID-19 changes: Utilities, telcos and rates
Mandatory hotel quarantine fees
To limit the spread of COVID-19, some individuals and families may have to spend a period of time, usually two weeks, in quarantine at a hotel (or other facility) after returning home from overseas or interstate.
If you cannot afford to pay the fees, you can request a repayment plan, or to have the bill waived.  However, each State and Territory has different quarantine charges and different policies for repayment plans and debt waivers. It is worth checking the policy of your relevant State or Territory Government.
For further information, see COVID-19: Mandatory Hotel Quarantine Fees
Payment priorities
Prioritise payments for needs, which include shelter, food and utilities.
You will need to prioritise some payments and debts over others. For a step by step guide see Prioritise your debts.
Your priority debts or payments are:
food/water
rent or mortgage payments (so you have somewhere to live)
council rates or body corporate fees
loan payments for a car that is essential for getting to work, transporting children, getting essential goods or attending medical appointments
utilities – gas; electricity; water
You may have some difficult financial decisions to make if your income falls. If at all possible, avoid letting your largest debts get bigger as when the pandemic is over you might struggle to recover.
For further information, see Prioritise your debts
Making repayment arrangements
Many banks and other lenders continue to be flexible in assisting customers financially impacted by COVID-19.
If you are struggling to pay your bills and meet the normal repayments on your loans, credit cards and other debts then you should talk to your creditor as soon as possible to discuss options for hardship assistance and make repayment arrangements.
For further information, see COVID-19 changes: Making repayment arrangements
Bankruptcy
From 25 March 2020 to 31 December 2020 there were a number of temporary measures in place to protect people from being forced into bankruptcy. These measures ended on 1 January 2021.
On 1 January 2021 the threshold for forced bankruptcy was permanently increased from $5,000 to $10,000.  This means you cannot be issued with a Bankruptcy Notice or forced into bankruptcy by your creditors if the debt owed is less than $10,000.
For further information, see COVID-19 changes: Bankruptcy
If you accessed your superannuation early
From 20 April 2020, some people financially affected by COVID-19 were allowed to access some of their super early. Up to $10,000 could be accessed before 30 June 2020 and a further amount up to $10,000 could be accessed from 1 July 2020 to 31 December 2020. Applications for these funds are now closed.
If you have applied for your super when you may not have been eligible, see COVID-19 If you accessed your super early (eligibility issues).
Speak to one of our financial counsellors
If you're feeling overwhelmed and need some help to deal with your financial hardship, you can speak with one of our financial counsellors.
Financial counsellors aren't judgmental about your circumstances – they're here to offer you free, confidential and independent advice and assistance.
To speak to a financial counsellor you can:
Call the National Debt Helpline on 1800 007 007 – open Weekdays from 9:30 am to 4:30 pm.
Use our live chat service by clicking the chat icon in the bottom right corner of your screen.
Make an appointment to see a financial counsellor in your local area. Find a local Financial Counsellor.  Live chat is available 9:30am-4:30pm weekdays. If you send a message outside these hours a financial counsellor will get back to you.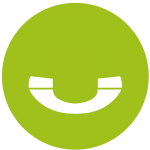 You might feel overwhelmed, but you have options and there are steps you can take yourself. But if you feel you need a bit more guidance or need help quickly, simply call us.