.
On this page:
 Five changes you need to know about

 What do the changes mean?

 Eligibility

 Providing evidence

 Getting advice and information
.
Five changes you need to know about
From 20 April 2020, some people will be allowed to access their super early.
Up to $10,000 can be accessed before 30 June 2020, with an additional amount of up to $10,000 available from 1 July 2020 to 24 September 2020. Only one application can be made for each financial year.
There are eligibility requirements for Australian citizens or permanent residents
The early access payments are tax free and will not affect Centrelink or Veteran's Affairs payments
Early access is available for some temporary residents.
What do the changes mean?
It means that if you are struggling, early access to super is an option available for you.
Eligibility
Australian citizens and permanent residents
To be eligible you must:
Be unemployed OR
Eligible to receive the jobseeker payment, youth allowance for jobseeker, parenting payment, special benefit or farm household allowance OR
On or after 1 January 2020:

you were made redundant,
your working hours were reduced by 20% or more
your business was suspended
for a sole trader, turnover dropped 20% or more
Temporary residents
To be eligible a temporary resident must be in one or more of the following circumstances:
Hold a student visa which has been held for 12 months or more and be unable to meet immediate living expenses.
A temporary skilled work visa holder whose working hours have reduced to zero and remains engaged with your employer.
A temporary resident visa holder (excluding student or skilled worker visas) who cannot meet immediate living expenses
Providing evidence
You will not be required to attach evidence to support your application. You must still retain documents to support your eligibility. There may be fines for early access to your super when you are ineligible.
Getting advice and information
Your super is your savings for retirement. If at all possible, you should retain those savings for the future.
Speak to a free financial counsellor before you access your super early. A financial counsellor can assist you to:
Consider your entire financial situation
Discuss options to resolve financial difficulty
Discuss ways to avoid accessing your super early
Discuss options on how to use your super if you decide to access it early
If you must access your super early, it is recommended you use it to improve your financial stability. Avoid using it (if you can) to pay living expenses which will be ongoing (even after the super has run out).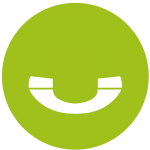 You might feel overwhelmed, but you have options and there are steps you can take yourself. But if you feel you need a bit more guidance or need help quickly, simply call us.