Read an overview on bankruptcy and how it works here.
Information on this page:
Please click the links below to visit each section
Four changes you need to know about
Originally scheduled to end late September 2020, the Government has announced that protections to limit forced bankruptcy will be in place from 25 March until 31 December 2020.
You cannot be forced into bankruptcy if the debt owed is under $20,000 (it was $5,000 pre-pandemic)
If you receive a bankruptcy notice (for a debt of more than $20,000) then the time you have to respond has been extended from 21 days to six months.
You can apply for Temporary Debt Protection for six months. This stops creditors taking enforcement action. (This was previously called a Declaration of Intent to Present a Debtor's Petition and was 21 days pre-pandemic.)
What do the changes mean?
Being forced into bankruptcy by creditors is more difficult
It means it is now very difficult for a creditor to force you into bankruptcy until after 31 December 2020. Effectively, it gives you a number of months to decide on a plan to manage your serious financial difficulty. It may mean you can avoid bankruptcy.
However, if a bankruptcy notice was served on you before 25 March 2020 then you will still only have 21 days to comply with the bankruptcy notice.  If you have not complied within the 21 days then the creditor can take further action at any time.  If this is the case seek legal advice immediately.
If you are considering entering bankruptcy voluntarily, you have longer to decide
You can apply for Temporary Debt Protection (TDP) and this lasts for six months. During the six month protection period unsecured creditors (including sheriffs) can't take enforcement action to recover money you owe them.  For example, if you lodge a TDP on 01 September 2020 then the protection period runs for 6 months from that date.  But be careful, as a TDP is an 'act of bankruptcy'. This means a creditor could use the fact you have lodged a TDP as the basis for an application to the court to make you bankrupt. See here for more information.
Creditors may be more flexible
The COVID-19 pandemic also means that creditors may be more flexible on repayment arrangements and be more likely to accept reduced lump sum settlements.
Bankruptcy still may be the best option for some people. If so, you have time to consider the consequences, speak to a free financial counsellor and fill in the forms.
Before you do anything
Bankruptcy is a big decision and is a last resort for tackling your financial difficulty. If you own a home or any other real estate you need to be very careful before considering bankruptcy. The bankruptcy trustee can take and sell your home and other significant assets in bankruptcy.
You should always speak to a free financial counsellor before considering bankruptcy or any formal alternative to bankruptcy (Part IX Debt Agreement or Temporary Debt Protection). The financial counsellor will advise you on your options.
Early access to super
Super is usually protected if you go bankrupt.
If you seek early access to your super but still need to go bankrupt then you may have used money that you didn't need to. Avoid early access to super if you believe you may need to go bankrupt.
For more information about the coronavirus temporary changes to the bankruptcy laws see https://www.afsa.gov.au/debtrelief
Some options to consider to avoid bankruptcy
Make an affordable repayment arrangement
You can negotiate affordable repayment arrangements with your creditors. Remember, not all debts are created equal. Some debts are a priority. For a step by step guide see Prioritise your debts.
Your priority debts or payments are:
food/water
rent or mortgage payments (you must have somewhere to live)
council rates or body corporate fees
loan payments for a car that is essential for getting to work, ferrying around children, shopping for essential goods or attending medical appointments
gas/electricity/water bills
Reduced lump sum settlements
If you have any savings or can put together a lump sum, however small it may be, consider offering a creditor a reduced sum as a full and final settlement for an unsecured debt.
Ask your creditor about not charging fees, and reducing or stopping interest
Now is the time to ask your creditors for help so you can pay off your debts and avoid bankruptcy. Remember, your creditor would rather be paid something than get nothing.
Speak to one of our financial counsellors
If your problem still hasn't been solved, or you're feeling overwhelmed, call us on 1800 007 007 to speak with one of our financial counsellors.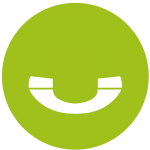 You might feel overwhelmed, but you have options and there are steps you can take yourself. But if you feel you need a bit more guidance or need help quickly, simply call us.