Bushfires are devastating and traumatic. Your personal safety is the highest priority.
If you are in financial difficulty, free support is available at the National Debt Helpline: 1800 007 007. You can speak to a financial counsellor to get advice. If necessary, they can refer you for a face to face appointment with a financial counsellor near you.
If you are a small business owner/sole trader whose business has been affected by the bushfires, call the Small Business Bushfire Financial Counselling Support Line on 1 800 413 828 to speak to a financial counsellor.
More information is also available at www.smallbusinessbushfire.org.au
Emergency Relief
Experiencing a disaster may mean you lose everything. There is help available:
Check with the fire service, police, local council or evacuation centre to seek help for food and other essentials
Seek emergency relief. You can find your closest service on the Department of Social Services website at dss.gov.au. Click on emergency relief or call us at the National Debt Helpline on 1800 007 007 and we can give you the details.
Centrelink Support
Services Australia is providing financial support for people directly affected by bushfires in disaster declared areas, currently NSW, Queensland, South Australia and Victoria. There are two main payments: the Disaster Recovery Allowance and the Australian Government Disaster Recovery Payment.
The recovery allowance is payable to people who can show they lost income as a direct result of the bushfires. It is a short-term payment (a maximum of 13 weeks) and the amount is equal to Newstart/Youth Allowance. The payment is also available to New Zealanders.
The recovery payment, which is also available for New Zealanders, is a one-off, non-means tested payment of $1000 for eligible adults and $400 for eligible children.
Insurance Claims
If you have an insurance claim and you are in urgent financial need you may be able to get an advance payment on your insurance benefit from your insurer.  See the Bushfire insurance claims page for more information. The Insurance Council of Australia has also activated a special phone hotline for disasters: 1800 734 621. It also has a website at www.disasters.org.au, which provides detailed information on the support available and the process for lodging claims.
Priorities
When you have lived through a natural disaster you may need to make choices about what you pay.
You will need to prioritise some payments and debts over others. For a step by step guide see Prioritise your debts.
Your priority debts are:
rent or mortgage payments (so you have somewhere to live)
council rates or body corporate fees
car payments for a car that is essential for work, children, getting essential goods or medical appointments
energy and water
Work out what you can afford to pay
It may be that you have some money left after you have paid your priority bills – see Step 4.
How to work out what you can afford to pay
If you can afford to pay something
Start paying the amount you can afford and get in touch with your creditor straight away to put a repayment agreement in place.
If you can't afford to pay anything
Call us on 1800 007 007 straight away for advice
Contact your creditor
You can call, write to or email your creditors letting them know you cannot afford your usual repayments. If your creditor has a hardship department, it is helpful to speak to their staff. Tell the creditor that you want to make a repayment arrangement. This is called a hardship notice.
Tell the creditor you are in financial hardship due to the bushfires. Bushfires are a reasonable cause for hardship. Most creditors have compassionate policies to make flexible repayment arrangements for people affected by bushfires. Most creditors should recognise that you may not be able to make any repayments and agree to a period of time when no repayments are required.
TIPS
– Ask the creditor what help they have available for you. A number of companies have put in place extra support because of the devastation. For example, banks have options that could include deferred loan payments, waiving fees and charges, debt consolidation, waiving penalties for early release of a term deposit or changing limits on a line of credit (e.g. credit card). More information is available from the Australian Banking Association.
– Keep a written record of how and when you told the creditor you were in financial hardship. Ask the creditor to confirm any arrangement in writing so you can keep track of what has been agreed.
– Some creditors are more difficult to negotiate with than others. If you are having trouble call us for support and advice.
Make sure the repayment arrangement is realistic
Do not make repayment arrangements you cannot afford. If you have no money, say so. Concentrate on paying your highest priority debts.
If you make a repayment arrangement stick to it
If your creditor agrees to a repayment arrangement do your best to maintain the repayments.
Start making the repayments on the agreed date
If you are struggling to make the repayments contact your creditor again to talk about your options
If it is taking longer than you hoped to get back to making the scheduled repayments, talk to your creditor about extending the arrangement
What to do if you can't agree
If you can't agree on a realistic arrangement, you can lodge a dispute with an independent ombudsman:
Loans – Lodge a complaint with the Australian Financial Complaints Authority
Phone and internet: Lodge a complaint with the Telecommunications Industry Ombudsman
Energy and water – Lodge a complaint with the Ombudsman scheme in your state or territory. See Complaints & Disputes for a full list.
If you have a debt that has not been covered in this information, call us on 1800 007 007 to speak with one of our financial counsellors.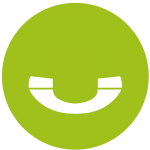 You might feel overwhelmed, but you have options and there are steps you can take yourself. But if you feel you need a bit more guidance or need help quickly, simply call us.