Coronavirus impact on Victoria's economy to be outlined in midyear financial update
The Victorian budget is projected return an operating deficit of $7.5 billion in the 2019-20 financial year, Treasuer Tim Pallas says, due to reductions in revenue as well as the cost of support measures related to the coronavirus pandemic.
Mr Pallas this morning delivered a mid-year financial update, outlining the predicted "economic damage" the pandemic would cause to Victoria's economy.
Data from the Department of Treasury and Finance released today predicts the state's unemployment rate will reach 9 per cent by the end of 2020, which is 2 per cent lower than originally forecast.
"These predictions aren't quite as grim as those in April, but of course, that's no solace to the many thousands of Victorians who will be feeling the direct and immediate impacts of these changes upon them," Mr Pallas said.
The updated data shows the state's GDP could fall by 5.25 per cent by the end of the year.
Old modelling data released in April — which assumed six months of uninterrupted stage three lockdowns — predicted Victoria's unemployment rate would more than double to 11 per cent and expected GDP to fall by 14 per cent, by the end of 2020.
Mr Pallas said the Victorian Government has provided almost $7 billion in support to businesses and households.
"The coronavirus pandemic is one of the biggest challenges the state and country has ever faced — and we are doing everything we can to support the tens of thousands of Victorian businesses, workers and families doing it tough," Mr Pallas said.
"For the sake of our economy and the ones we love, the most important thing we can do right now is follow the rules designed to keep us safe."
The Andrews Government is set to give 50,000 public servants a 2 per cent pay rise after reaching a deal this week, despite the budget pressures.
The state's budget was already impacted before the crisis due to rising wage costs and a downturn in the property market before last year's federal election.
The Government plans to borrow an extra $24.5 billion to set up an emergency fund it can draw down on, to help the state recover from the pandemic over the next two years.
By state political reporter Bridget Rollason (Original ABC Article)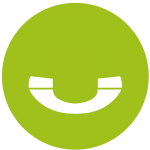 You might feel overwhelmed, but you have options and there are steps you can take yourself. But if you feel you need a bit more guidance or need help quickly, simply call us.