Are you entitled to a refund?
A number of companies have been ordered to refund money to customers who bought worthless insurance or have been caught up in various scams.  Follow these links for full details on the companies involved and how to claim your refund.
Sold junk insurance by an insurer?
Did you buy 'add-on'' insurance or an extended warranty when you bought your car or motorbike from a dealer? If at any time in the past seven years you bought your wheels with these ''add-ons'', you may be eligible for a refund.
An investigation by corporate cop ASIC found that when signing up to add-on insurance, consumers were sold policies they either could not make a claim on; that were unnecessary; that were more expensive than was required; or that simply had little or no value.
A number of insurance companies, including Allianz, QBE and Swann, are to refund $122 million to more than 200,000 customers because of this unfair conduct.
For more information on the add-on products involved; how to check your policies; and how to claim a refund, go to ASIC's MoneySmart website.
You can also get information or help from:
Refunds from Thorn's Radio Rentals, RR and Rentlo Reinvented
If you signed up to a consumer leasing (rent to buy) contract with any of the above companies between January 1, 2012, and May 1, 2015, and struggled to make your payments, you may be eligible for a refund
These companies should contact you direct about a refund  but you can contact them via their website.
Please note that you may be able to seek more compensation from these companies than what they offer. If you seek more compensation and are unhappy with the response you can contact the Australian Financial Complaints Authority to make a complaint.
(This information does not apply to people in South Australia with contracts with Radio Rentals Ltd. This is a separate company and not associated with companies that are part of the Thorn group.)
Scammed using Western Union?
If you lost money to a scammer when using Western Union to wire funds between 2004 and 2017, you can lodge a claim to have your money refunded. You will need to lodge a claim online or apply by post to the US Department of Justice because it is a US based action. Australian authorities are unable to make claims on behalf of Australian consumers. Use this link to find out how to lodge your claim for a refund.
https://www.accc.gov.au/media-release/victims-scammed-via-western-union-may-get-refunds
Relief for buyers of ClearView life insurance
ClearView is to refund $1.5 million to consumers who bought life insurance from them between January 1, 2014 and June 30, 2017. Staff used high-pressure sales tactics and made misleading statements when selling more than 32,000 policies to consumers. Some 1166 consumers lived in highly Indigenous populated areas who were unlikely to have English as their first language. ClearView is expected to contact eligible consumers, but they can also contact ClearView on 1800 213 839 or via email at [email protected]. For more information on who is due a refund, how they will be paid and how to make a complaint if you have concerns about any life insurance you have been sold over the phone, follow this link. https://www.moneysmart.gov.au/tools-and-resources/news/clearview-life-insurance-refunds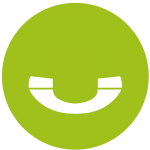 You might feel overwhelmed, but you have options and there are steps you can take yourself. But if you feel you need a bit more guidance or need help quickly, simply call us.