COVID-19 Changes: There are more flexible repayment arrangement available for people with home loans in financial difficulty .
For more information see COVID-19 changes: Home loans
Steps to take if you're struggling to pay your mortgage
Work out what you can afford to pay
If you're struggling to pay back money you owe, the first thing to do is to work out what you can actually afford to pay by doing a simple budget. How to work out what you can afford to pay.
If you can afford to pay something
Start paying the amount you can afford and get in touch with your creditor straight away to put a repayment agreement in place.
If you can't afford to pay anything
Call us on 1800 007 007 straight away for advice.
Contact your lender and ask for the 'hardship department'
The sooner you contact your bank or lender, the better.
Ask to speak with the hardship department and explain that you are in financial hardship. The hardship department staff will explain your options and offer a hardship variation.
The contact details of banks' hardship departments are available on the Australian Banking Association's website under Financial Difficulty.
Make sure the hardship variation or repayment arrangement is:
Affordable. If it isn't affordable, don't agree: insist on a repayment amount that you can afford.
For an appropriate term. Don't agree to a short-term arrangement if you know you need several months.
Complete and covers what happens at the end of the term. If you know you won't be able to afford higher than normal repayments when you get through your temporary difficulties, specifically ask for any arrears to be added to the loan and for the term of the loan to be extended.
If your financial hardship is not temporary and you will not be able to reasonably repay the loan you can also ask for financial hardship where you negotiate time to sell your home. The other option is to surrender your home to the lender. If at all possible sell your home yourself as this usually means you will get a better price.
The Mortgage Relief Scheme
The ACT and Queensland have government-funded mortgage relief schemes for home-owners struggling with short term, severe financial hardship. In these schemes, interest-free loans are offered to cover arrears and some future payments.
Each of these states/territories has their own strict eligibility requirements. For more information, contact:
Department of Revenue (ACT)
Department of Housing (QLD).
We recommend you speak to a financial counsellor if you believe you may benefit from one of these schemes.
If you can't agree, you can dispute it
If you can't come to an agreement that you think is fair, you have a right to seek 'external dispute resolution'. You can lodge a dispute in the Australian Financial Complaints Authority (AFCA). It is a free and independent service gives you an opportunity to negotiate further with the lender. If you cannot agree AFCA can make a decision. Refer to Dispute Resolution (Step 2).
Speak to one of our financial counsellors
If your problem still hasn't been solved, or you're feeling overwhelmed, call us on 1800 007 007 to speak with one of our financial counsellors.

What should I do if?
Can I lose my home?
Yes, it's possible to lose your home if you don't keep up with your home loan repayments. Your lender can sell your home to recoup the money they lent you. This is called repossession.
Most lenders are keen to work with customers who are having trouble before things get to this stage. That's why it is so important to contact them early.
However, if you won't be able to afford your mortgage repayments for the foreseeable future, then you may need to consider other options, such as getting a boarder or selling your home.
Can I use my superannuation to pay arrears?
If your financial hardship is only for a fixed period of time (for example, if you are between stable jobs), you can use a lump sum from your superannuation to pay your mortgage arrears. It is tempting to view this as a quick fix for mortgage arrears, but remember that you are using your future retirement income on an asset that you may lose anyway. We recommend speaking to a financial counsellor before going down this path.
Remember, when you are behind on your mortgage, you need an agreed repayment arrangement in place while you apply to access your super. Otherwise there's a risk that legal proceedings will start while you're waiting for approval from your superannuation fund.
Read more about using your superannuation to pay mortgage arrears.
Do I have insurance?
Check your loan agreements to see if you have consumer credit insurance for events such as a job loss or an illness. It's possible that a policy is included in your loan contract, and the premium may even have been included in the loan.
Note that 'mortgage insurance' or 'lenders mortgage insurance' is something different. Although you pay for mortgage insurance, it's there to protect your lender in case you default.
Make sure you also check the insurance on your superannuation – you may have 'Income Continuance' or 'Income Protection' cover!
KNOW YOUR RIGHTS
ABOUT REPOSSESSION
A lender can only start legal proceedings to take possession of your home under certain circumstances.
If you have received a statement of claim or summons, or the default notice has expired, lodge a dispute in the Australian Financial Complaints Authority. The lender can't continue with any enforcement (such as repossessing your home) while the Australian Financial Complaints Authority considers your dispute. You need to lodge before the lender gets judgment to give yourself the best chance to save your home. You still can lodge a dispute after a court judgment but your options will be limited.
The lender must send a default notice
A lender can only start legal proceedings to take possession of your home if:
you're in default of the mortgage by failing to make a repayment or repayments (or in breach of another condition of the loan); and
they have sent you a default notice in writing asking for payment of the outstanding amount; and
you haven't made the requested payment (and your normal scheduled repayment) within 30 days (or the time specified in the notice)
A default notice is a letter required under the credit laws. If your loan is covered by the credit laws (a home loan or investment property loan) then you must be sent a default notice.
A default notice must:
specify the default (for example, the amount you are behind in repayments)
specify the action required to fix the default
give you a minimum of 30 days to fix the default including any scheduled repayment (and specify when it must be fixed)
that the repossession and sale of the mortgaged property may not repay the entire debt
include a notice giving information about your right to give a hardship notice (ask for a repayment arrangement on the grounds of financial hardship) and your rights to lodge a complaint in the Australian Financial Complaints Authority.
tell you what may happen if the default is not fixed within the time set which includes:

commence court proceedings
take possession of the security property
make the whole debt payable
list a default on your credit report
If you get a default notice get advice immediately. If you are in financial hardship tell the lender. If you believe you do not owe part or all of the debt get legal advice.
You may receive a letter of demand both before and after the default notice. A letter of demand is a letter from the creditordemanding repayment of the debt and notifying you that they may sue you in court. Letters of demand are not court documents.
When the lender starts court proceedings
You will be served with a statement of claim or summons from a court. You will be given a limited time in which you need to respond. You should consider lodging in the Australian Financial Complaints Authority as soon as you receive the statement of claim or summons. This will stop the lender getting judgment while your dispute is being considered by the Australian Financial Complaints Authority. Call us immediately to discuss your options.
In most circumstances, the lender will seek a court judgment for:
possession of your home and/or
payment of the amount outstanding
The lender may take possession without going through the court (but this usually only happens when the property is vacant).
Repossession and selling your property
If the lender obtains a court judgment the next step is for the lender to seek an order to take possession of your home. You will be given notice and a sheriff will come to your home and change the locks.
Your lender will then sell your home by either auction or private sale.
In selling your home, the lender must:
exercise the power of sale in good faith, having regard to the interests of both parties
take reasonable steps to obtain the best possible price consistent with its right to realise the security
tell you when your home has sold and let you know how the sale have been used
give you any money that is left over (if there is any) after the loans have been repaid
The lender:
can charge legal and sale costs for the legal action and sale of your home. These costs will be added to the loan.
does not have to keep you informed about the progress of the sale of your home
can set a low reserve in an auction (as a low reserve does not mean the property will be sold for that amount)
does not have to spend money to improve your home for sale (but they may need to pay for maintenance costs)
does not have to maintain the existing tenants or find new tenants
can insure your home and charge you for that insurance
can use the money from the sale of the property to reduce other loans you have with the same lender
If you believe the lender has acted unfairly in selling your home you can complain to the lender. If that dispute is not resolved you can complain to the Australian Financial Complaints Authority. For more information see Australian Financial Complaints Authority Approach to Mortgagee Sales.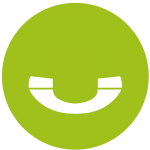 You might feel overwhelmed, but you have options and there are steps you can take yourself. But if you feel you need a bit more guidance or need help quickly, simply call us.